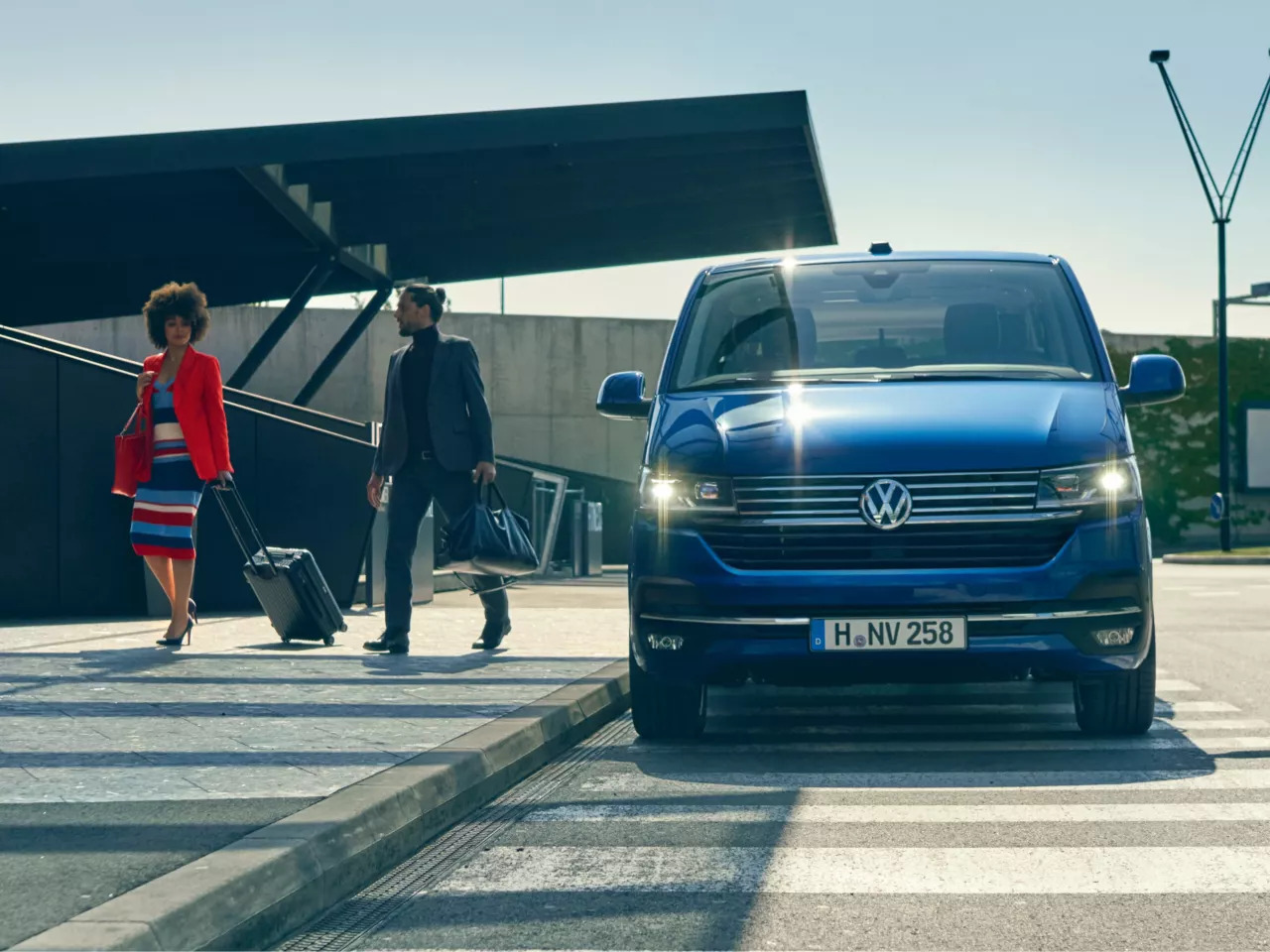 Caravelle

6.1 coming soon

Now you've got even more freedom with this flexible, spacious van. Its new dashboard design features the latest infotainment and audio including App-Connect1. While the right combination of form and function is felt throughout with its unique seating configuration and luggage space.

Register Interest
The clever
people mover
The spacious Caravelle is a flexible vehicle for work or play. Its modular seating system makes it extremely practical for both professional use and shuttling around a growing family.
Register Interest
For
business and pleasure
The Caravelle has been carefully designed for the wear and tear of daily use. Whether you plan to use it for business or the bustling pressures of modern family life, this is the vehicle for you.
Register Interest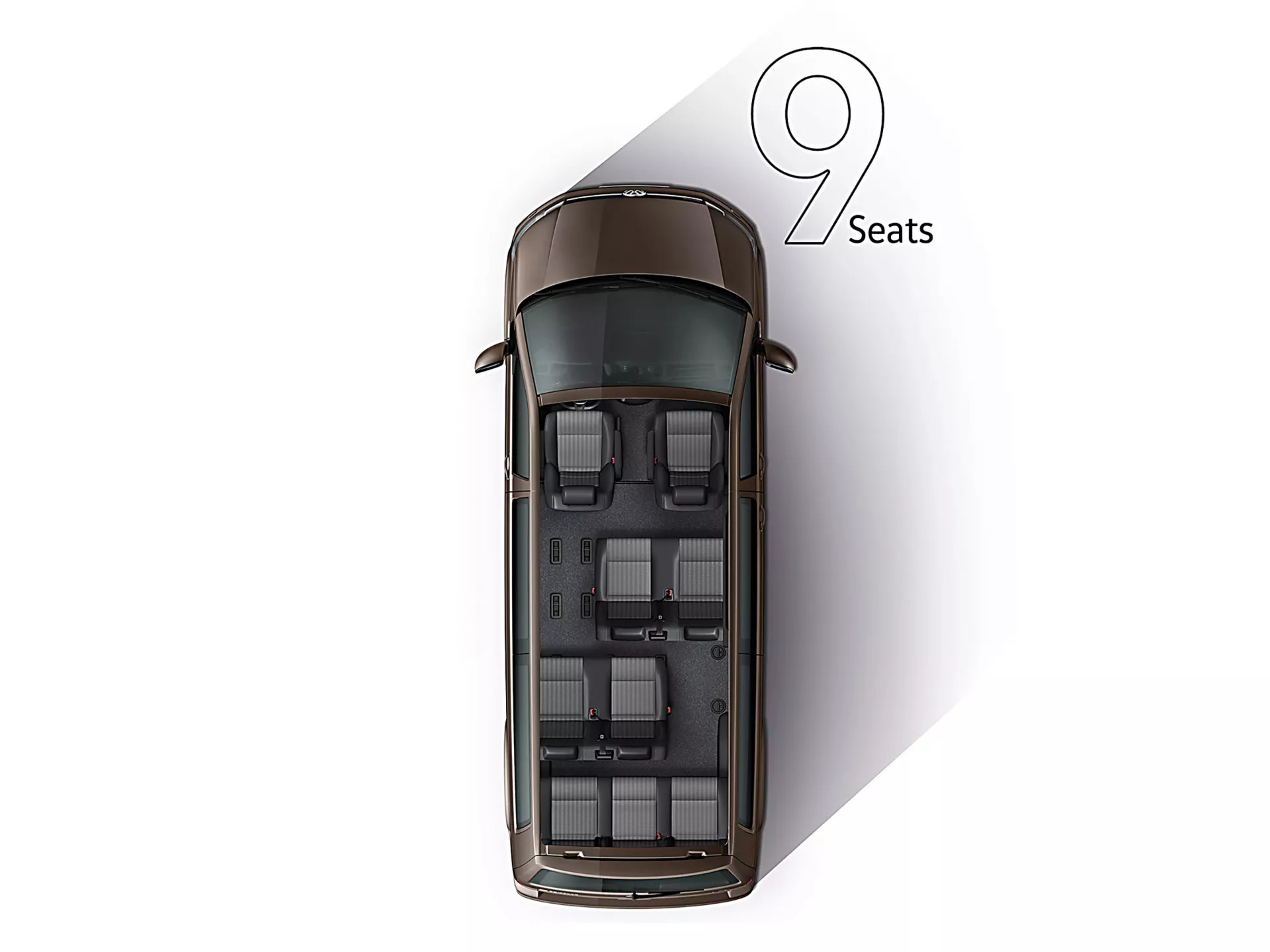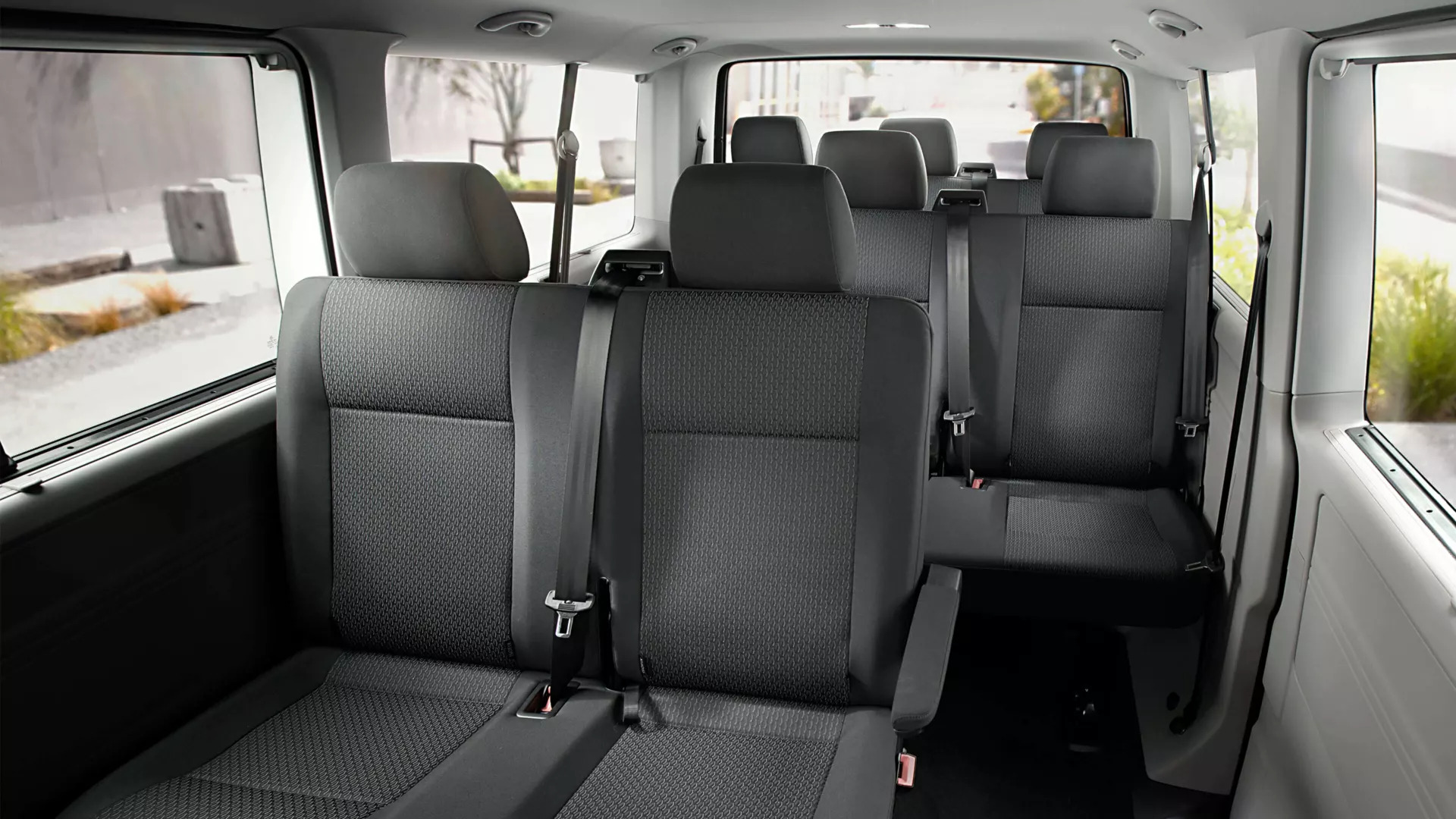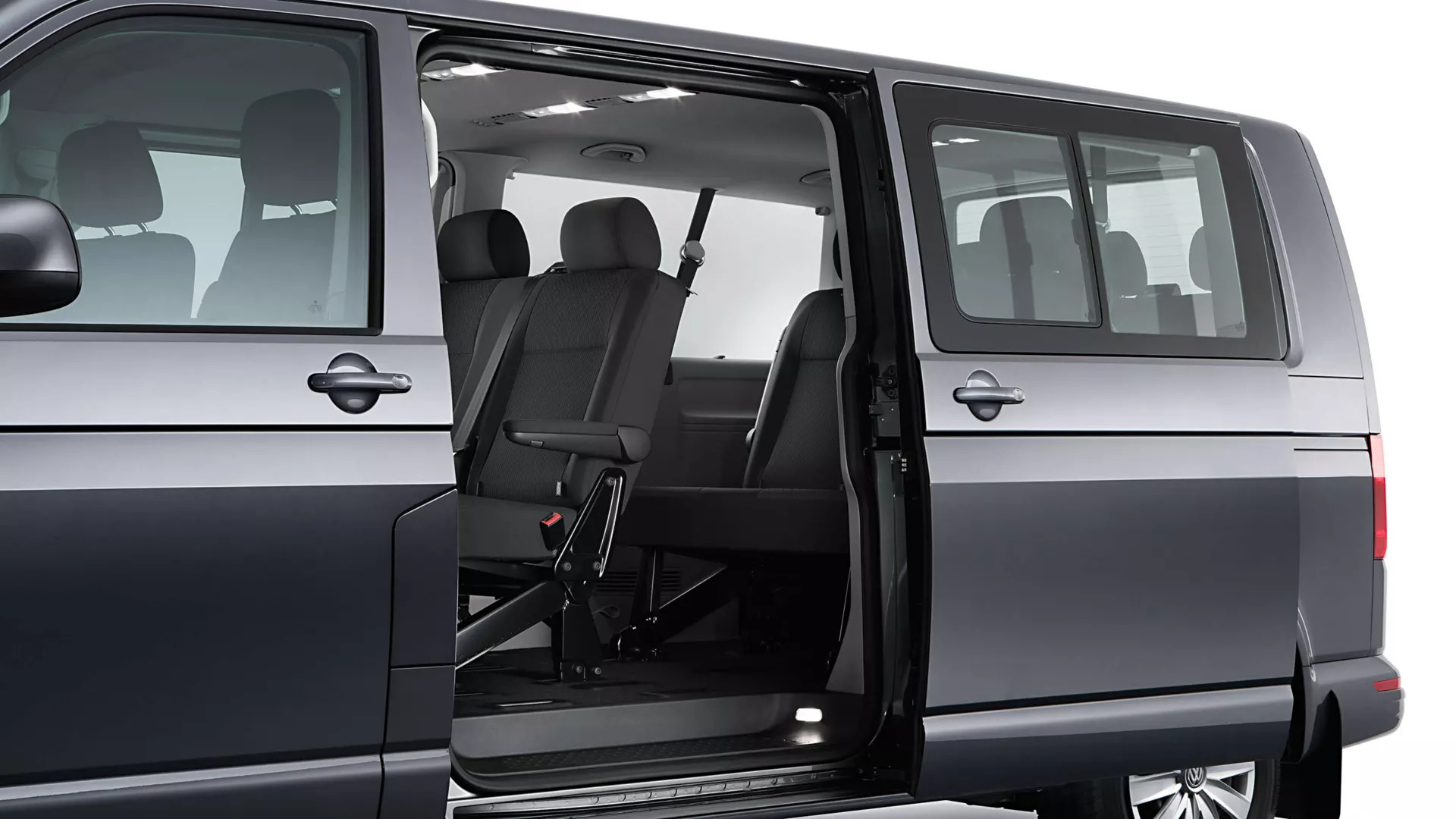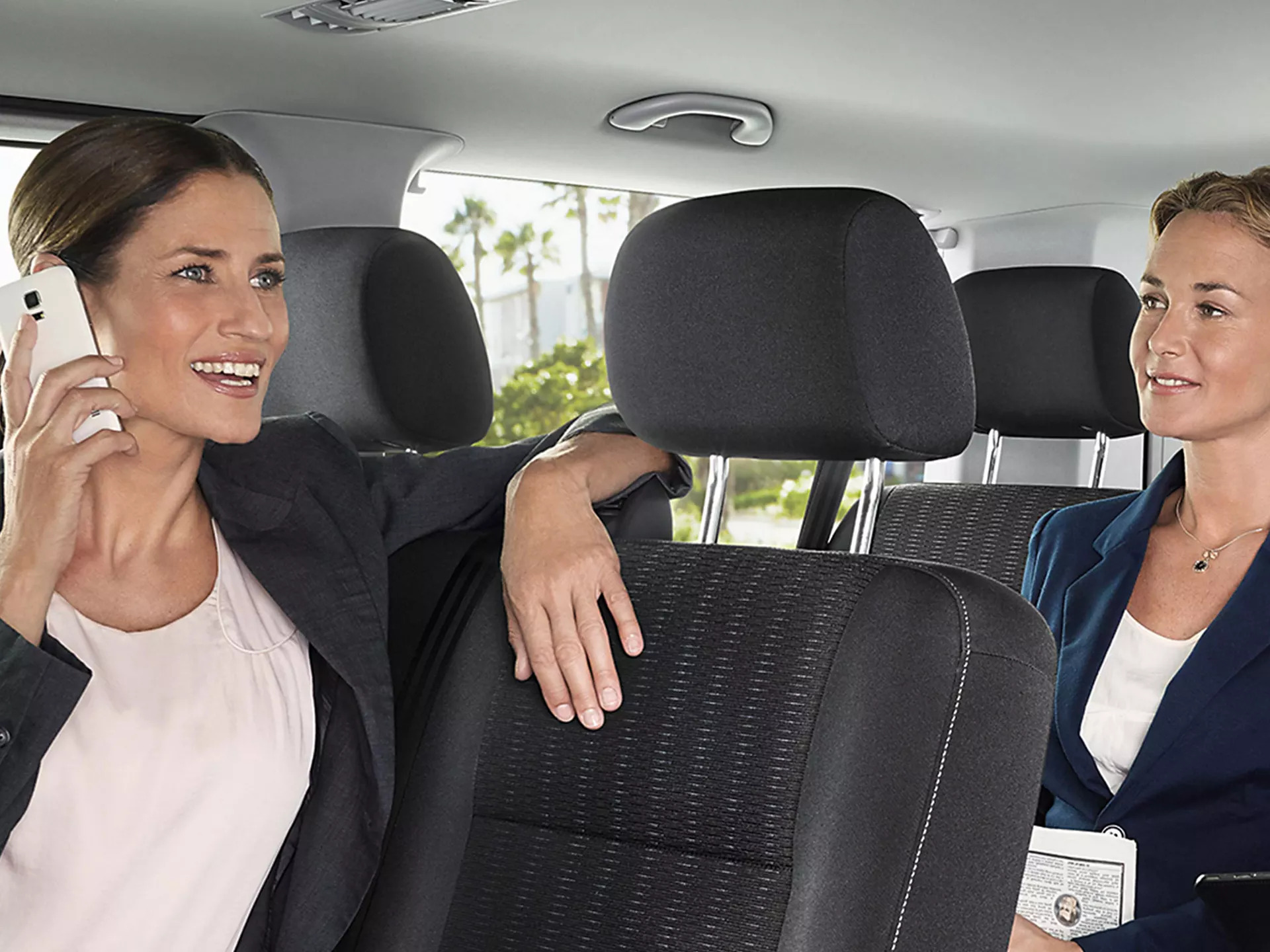 Seats
Pick ups made easy
With four, five, six, seven or nine seats, the Caravelle's unique seating concept lets you customise the interior for up to 9 people and luggage. All seats in the passenger compartment can be conveniently folded, adjusted and securely fixed at any point of the floor-mounted rail system, enabling seats to be easily repositioned or removed.
Anchor points and ISOFIX
For the
young and old
The top tether anchor points as well as ISOFIX anchor points on all second and third row seats make the Caravelle ideal for travel to business meetings, those with large families and young passengers.
Sliding doors
Jump in

, jump out

Equipped with a number of optional electronic trapping protectors, the Caravelle's sliding doors are easy to operate using either the remote control, a button in driver's cab, or the handle.
Luggage space
Never too
much space
The modular seat mounting system in the Caravelle allows the removal of any of the rear seats, expanding luggage space in a matter of moments. And with the long wheelbase model, you'll still have plenty of room for luggage even with 9 people seated.
As savvy as it is
spacious
The Caravelle has the smarts to rival its passenger capacity, boasting the latest in innovative technology, driver assistance, and safety features.
Register Interest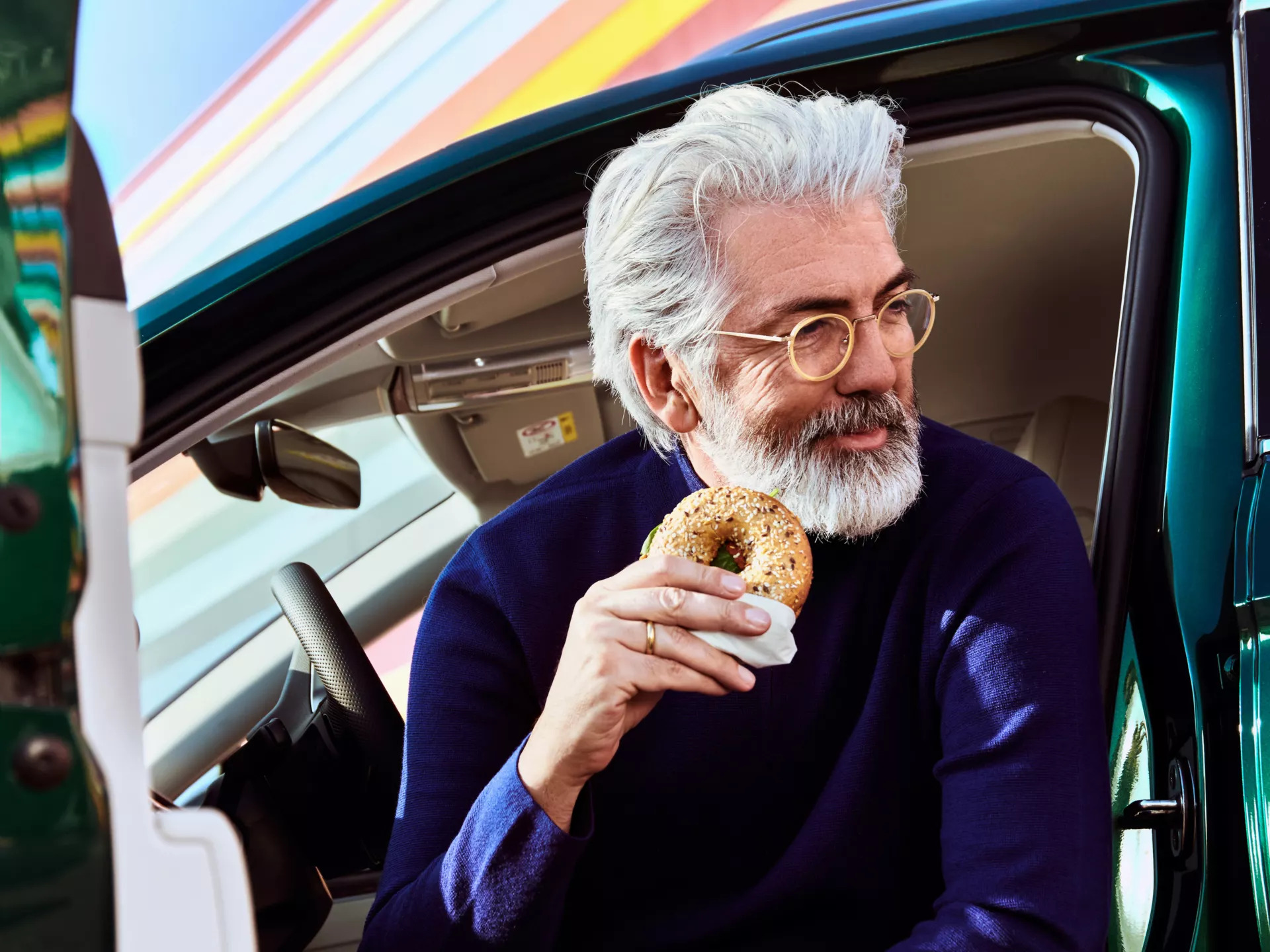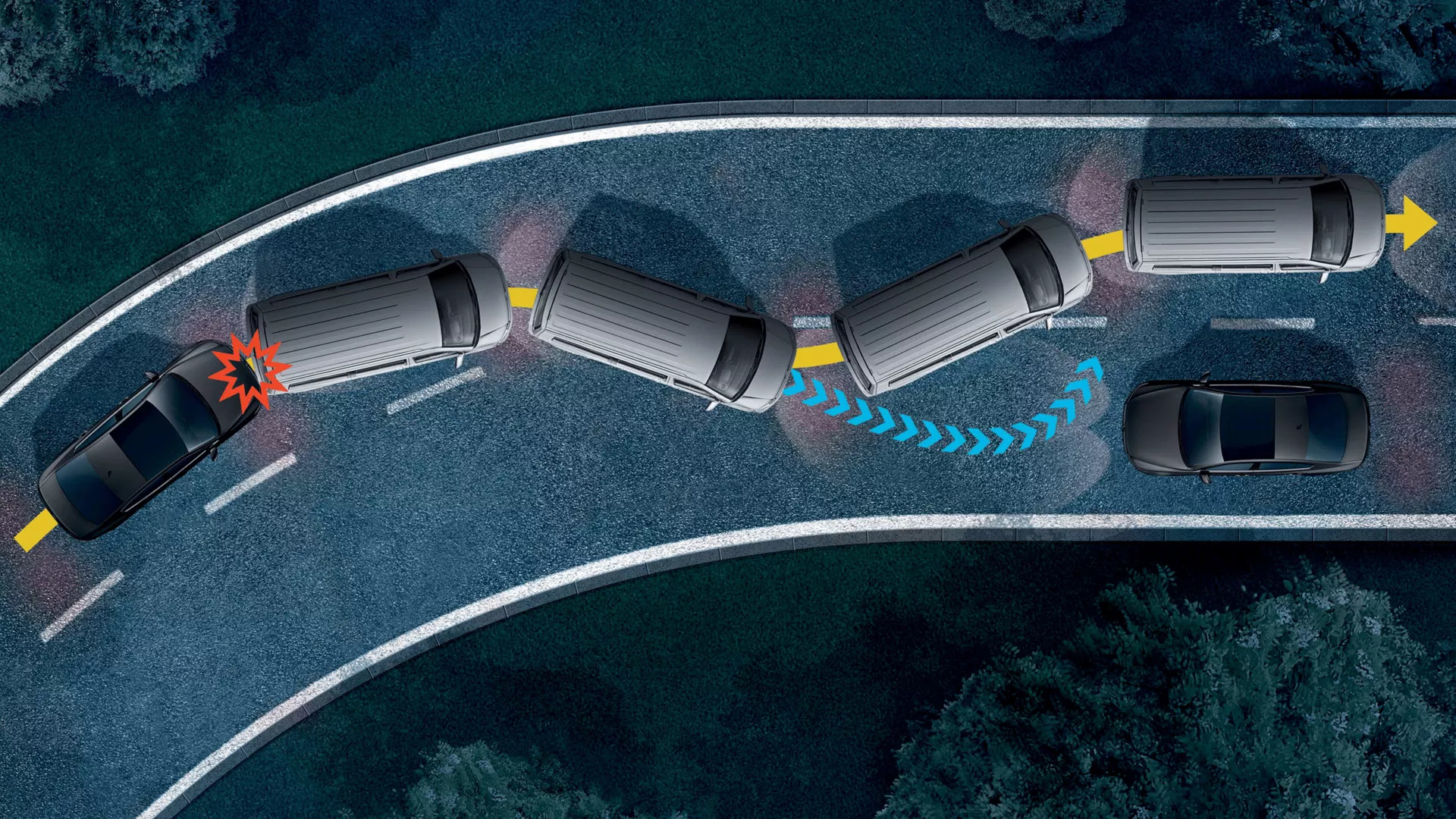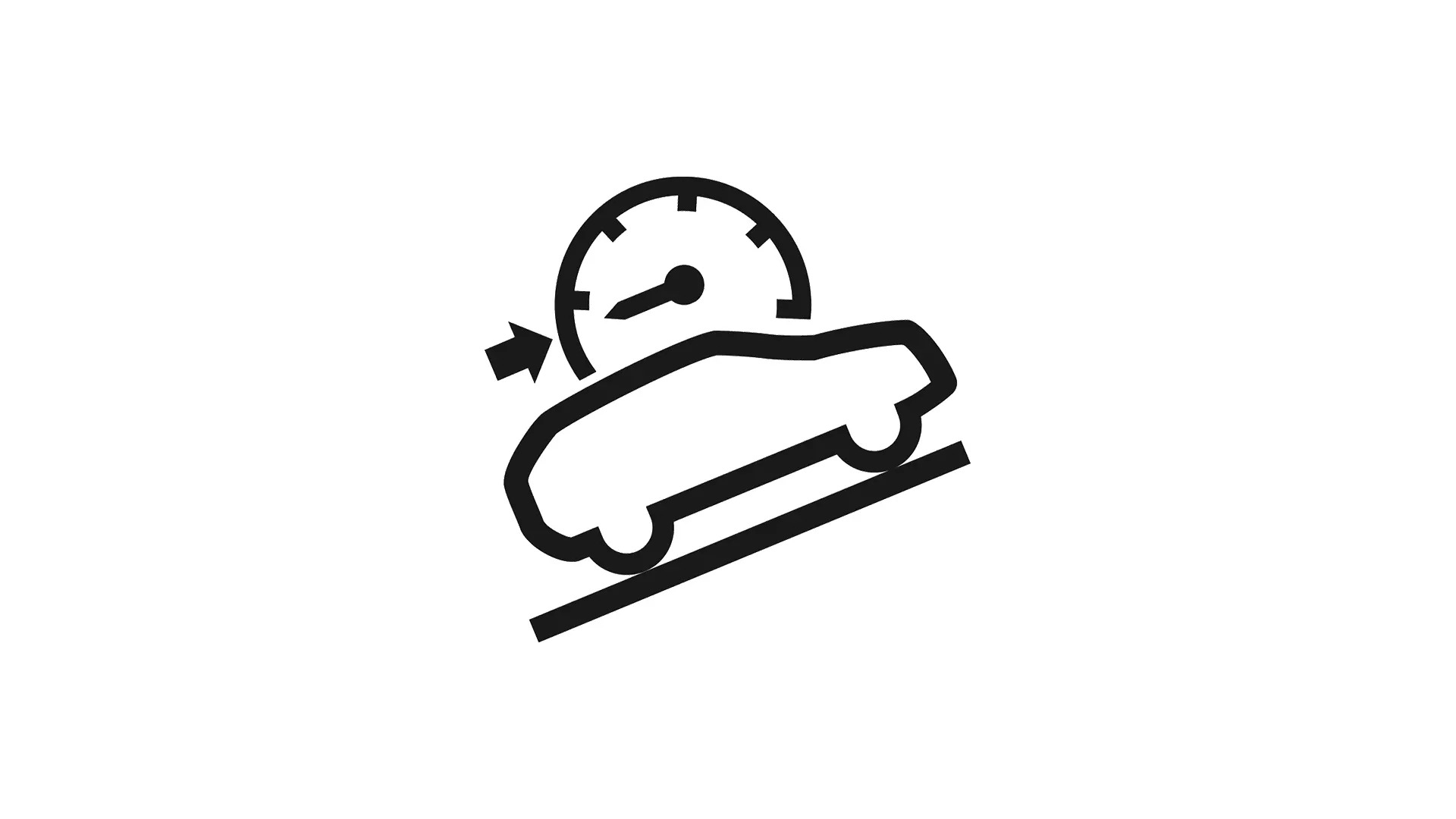 Driver Fatigue Detection
Time for
a break
The Caravelle includes Driver Fatigue Detection, a system that evaluates steering movements and other independent signals. If fatigue is detected, the driver is warned with an alarm and a signal is shown on the console display to recommend a break2.
Multi-Collision Brake
Reading
the signs
Multi-Collision Brake detects potential collisions using the airbag sensors. If a collision is detected, the system will apply the brakes to slow the vehicle to 10km/h so that a secondary impact will be lessened or avoided. During braking, the hazard and brake lights are activated2.
Hill Start Assist
Getting a
good start
The intelligent Hill Start Assist feature allows you to make a hill start without the vehicle rolling back. If you're on an incline greater than 5%, the system will hold your car stationary for 1.5 seconds after the foot brake is released2.
Functionally

in form

When it comes to being convenient, comfortable, and entertaining, the Caravelle fits the bill offering a range of functional features to keep you and your passengers happy.

Register Interest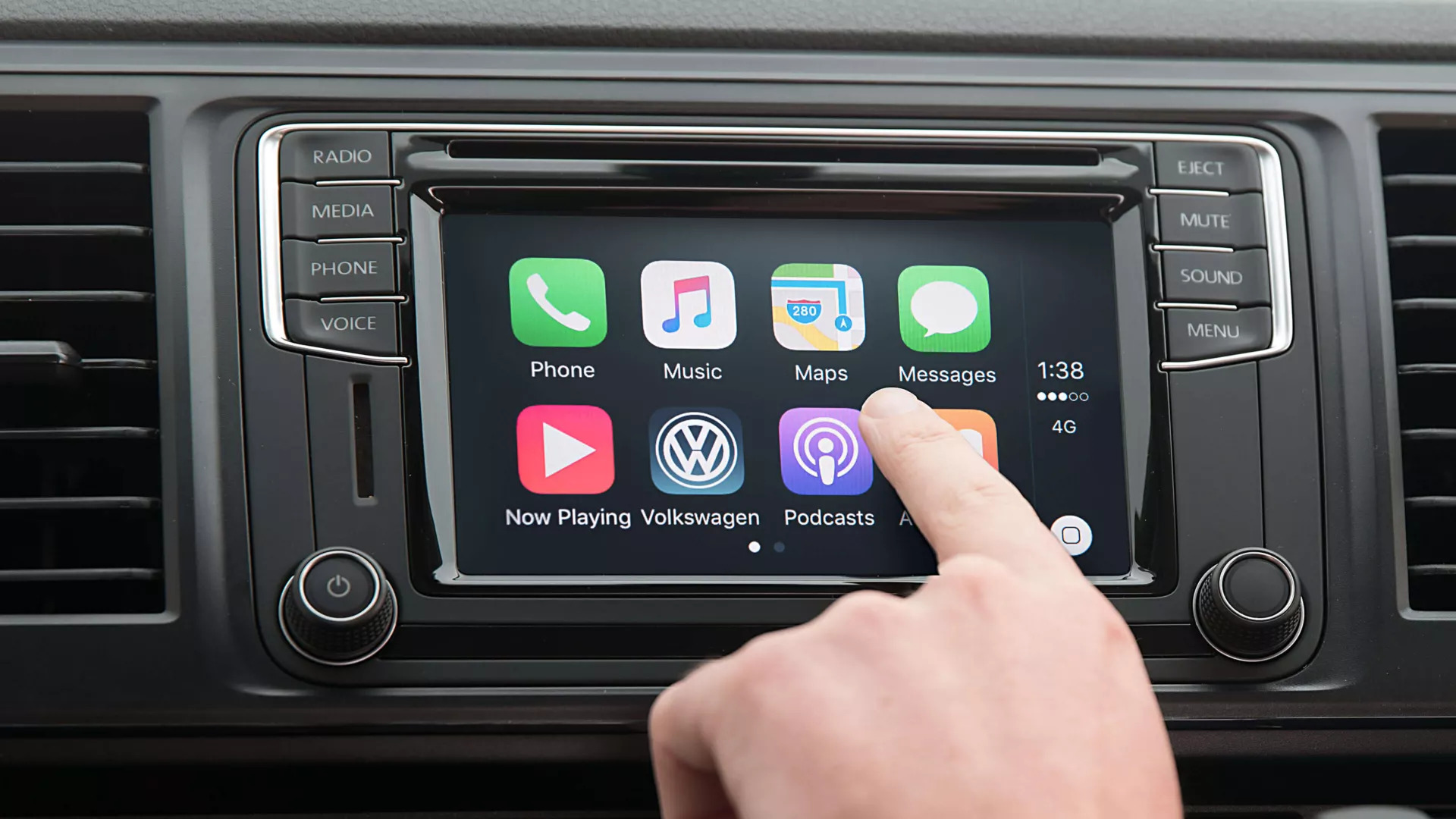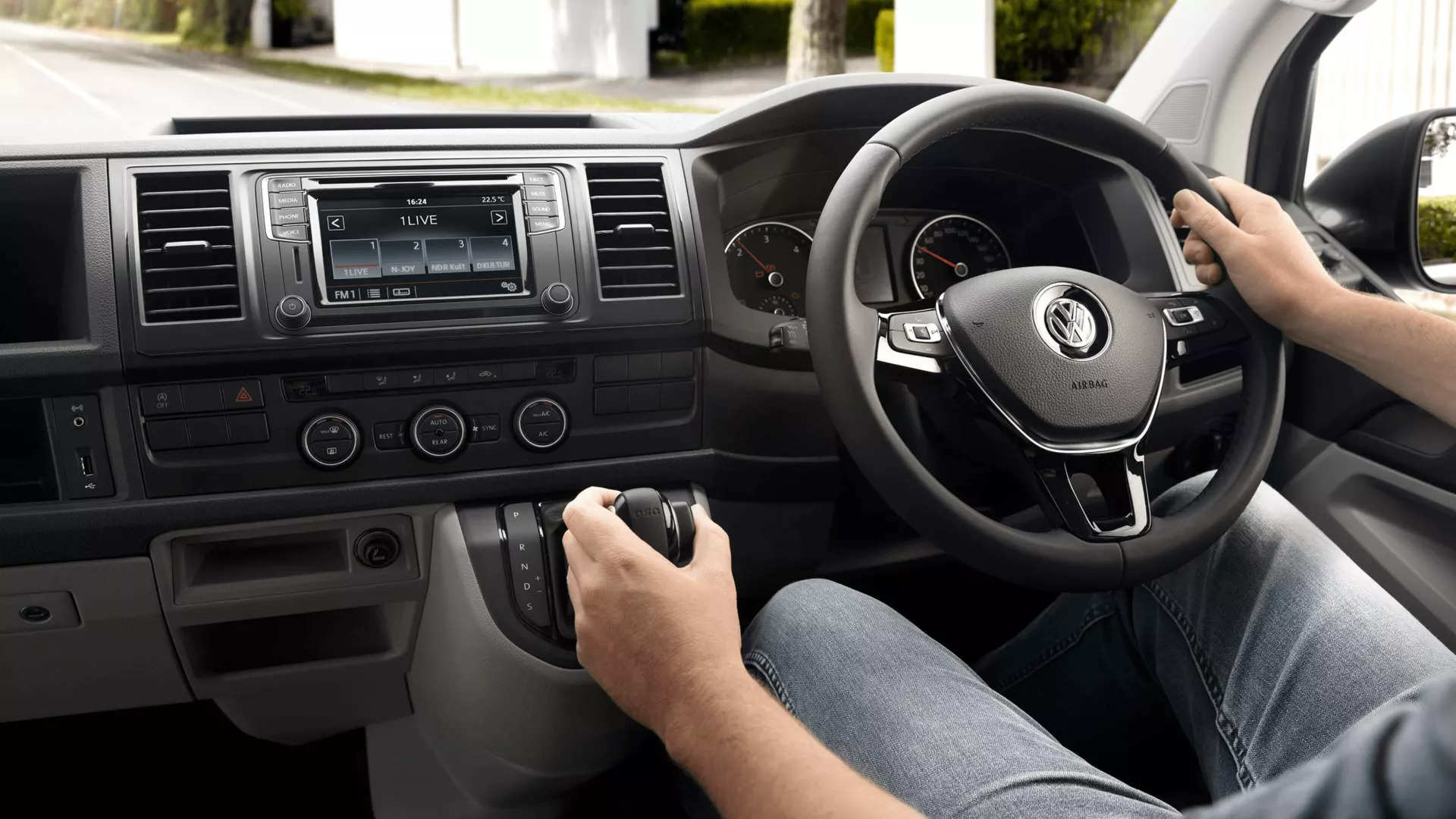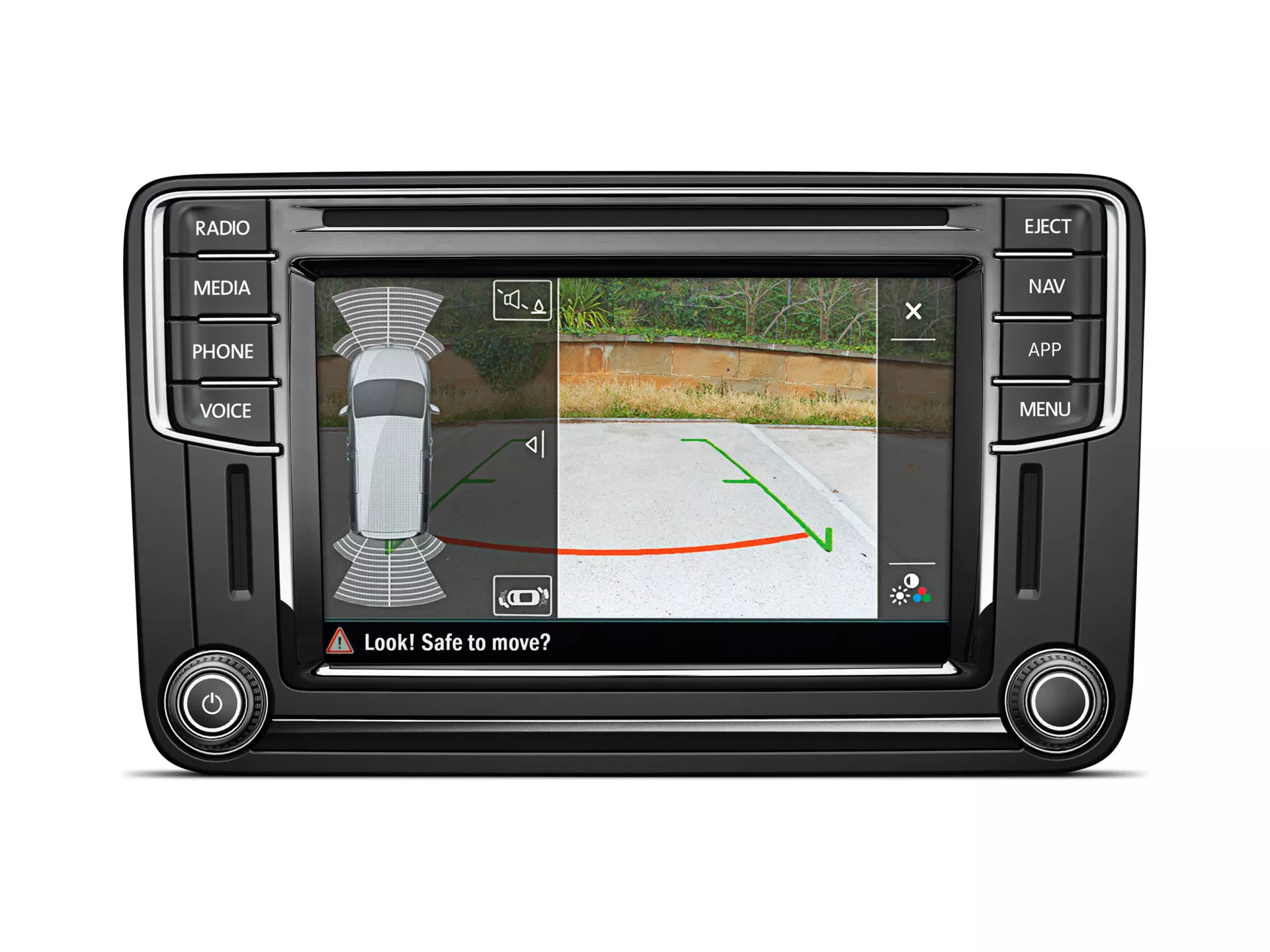 Infotainment
All the control

in one screen

Control selected smartphone apps, maps, and music through optional App-Connect1 on your console's 12.7cm TFT colour touchscreen or via Voice Control – using Apple CarPlay® and Android Auto™ interfaces.
Storage
Clever
use of space
The Caravelle offers numerous smart storage compartments and holders, including a lockable glovebox.
Rear View Camera with Park Distance Control
Eyes in the back

of your head

The standard rear view camera displays a live picture on your console screen that shows what's behind you. The Park Distance Control feature beeps when obstacles are detected behind you when you're parking, as well as provides a visual display of the vehicle's distance from said obstacles. They come together to help make reversing safer and easier2.
Next

Steps
---
Volkswagen
Terms & Conditions
1. App-Connect is compatible for selected apps with the latest smartphone versions of iOS and Android, active data service, and connection cable (sold separately).
2. Safety technologies are designed to assist the driver, but should not be used as a substitute for safe driving practices.
4. Optional accessories at extra cost. Overseas models are shown for illustrative purposes only. The above accessories may have an effect on fuel efficiency. Items such as sports equipment, cargo carriers and bike racks are shown for illustration purposes only.
5. Towing capacities are applicable to Volkswagen Genuine Accessory Tow Bar. Towing capacity figures are maximum figures and actual towing capacity depends on factors including the laden mass of the vehicle, driving conditions and fitment of any accessories. Volkswagen Group Australia does not endorse or will not be held liable for any claim, loss or damage arising from the use or fitment of electronic trailer brakes.